Taco Rey Restaurant #2
2319 Hughes Ave, Bronx, NY 10458
Order now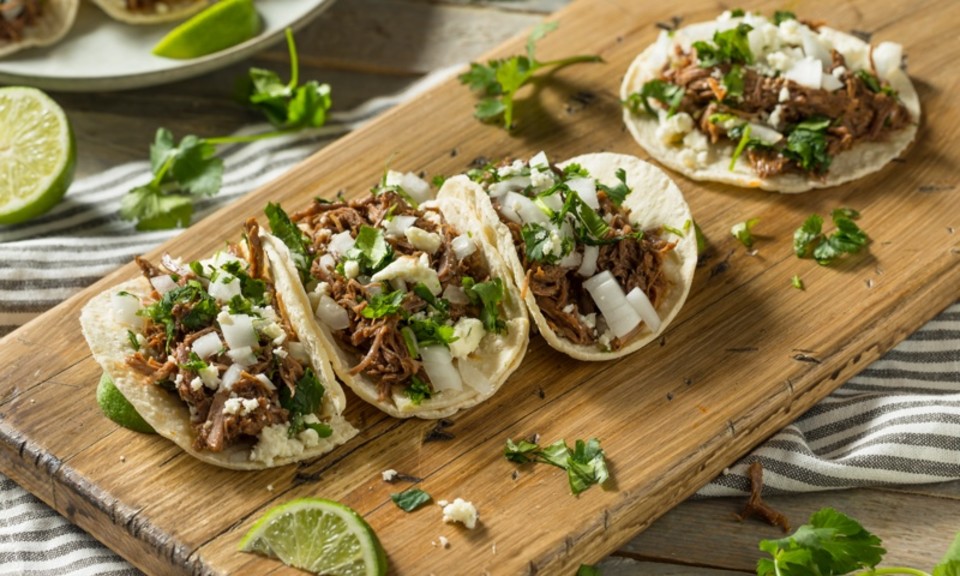 Tiffany
I always have a great experience with this restaurant, delicery is always on time or early, and the food is always fresh. They accidentally sent me the wrong order once but redelivered the correct order and even let me keep what was sent before, amazing customer service, always highly recommended!
Tameka
I ordered beef soup, nachos, and 3 beef tacos. Everything tasted great. If ur looking 4 Taco Bell this is not it. It's authentic spicy Mexican food. I liked it.
Joseph
The food from here is always great. And gets to me fast. I have no complaints. The chicken salad I got today was so good!! Thank you.
Milagros
So far I have no complaints. The food was delicious and delivery on time. I will be ordering from here more often!
Tyy
Food is very good I was happy with the result and it filled me up so keep up the good work
Nina
The delivery came ahead of schedule which is great. The food was wonderful and the prices are great. I'm a very picky eater and they followed my special instructions. I will definitely be ordering from here again and will recommend to others. Thank you for the awesome service and food!!!
Monifa
Food is always good and this is also in comparison to other Mexican spots Ive been to. This is always my go to tacos, burritos, quesadillas, Mexican sandwichs are delicious as well. I went in person once the place is very clean and authentic. Stephanie was very nice
Ana
Was so delicious ordered the steak nachos and there really good, as well as the shrimp tacos they are to die for
Kiara
I love it! Everything is fresh, hot, and delicious! Thank you!
cynthia
The tacos were soooooo good and the delivery was super fast!
About us
Dinner, Lunch Specials, Mexican, Salads, Shakes
Today

Delivery: 11:00 AM - 10:30 PM

Takeout: 11:00 AM - 10:30 PM

Delivery

Monday:

11:00 AM - 10:30 PM

Tuesday:

11:00 AM - 10:30 PM

Wednesday:

11:00 AM - 10:30 PM

Thursday:

11:00 AM - 10:30 PM

Friday:

11:00 AM - 10:30 PM

Saturday:

11:00 AM - 10:30 PM

Sunday:

11:00 AM - 10:30 PM

Takeout

Monday:

11:00 AM - 10:30 PM

Tuesday:

11:00 AM - 10:30 PM

Wednesday:

11:00 AM - 10:30 PM

Thursday:

11:00 AM - 10:30 PM

Friday:

11:00 AM - 10:30 PM

Saturday:

11:00 AM - 10:30 PM

Sunday:

11:00 AM - 10:30 PM